Estes Park & RMNP
If you love the great outdoors choose a Rocky Mountain National Park vacation. And if you want to unwind, relax, and renew, choose the cabin comforts of Riverside Retreat. A beautiful mountain getaway close to nature and the outdoors is guaranteed!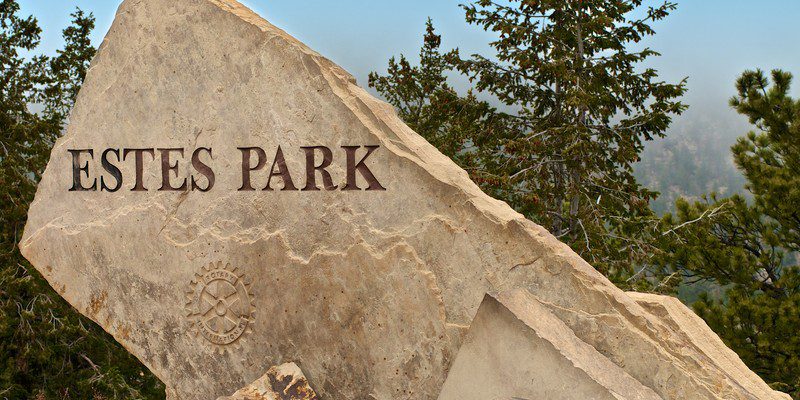 The Riverside Retreat is the ideal accommodation for your trip to Rocky Mountain National Park if you enjoy the great outdoors as well as casual comfort while you're there. Here are some of the favorite cabin past times our guests have shared with us:
How about sitting by the river to take in the scenery, spy on the river trout, and delight in the bird song.
Maybe you'd prefer an early AM sprint to a local coffee shop or a sunset walkabout to dine by the river at a downtown cafe.
A little hiking and a bit of shopping can be a perfect afternoon adventure!
Sometimes all that's needed is a long leisurely cabin hang to finish a journal entry, read a book, text a friend, or simply enjoy a cozy nap on the cabin deck.
And of course, there are plenty of sunny days to enjoy a fresh mountain air stroll on the river walk around town.
The Town of Estes Park
Named after Joel Estes, The Town of Estes Park is considered the base camp of Rocky Mountain National Park. Besides local shops and restaurants, Estes Park also offers plenty of outdoor activities and experiences that will keep you from getting bored. Fill your vacation days with river rafting, fishing, horseback riding, and jeep tours. Take the kids to play mini golf and ride go-carts and visit the aerial tram and feed the mountain chipmunks. Stroll on the river walk through town and enjoy outdoor music venues while dining, hike to historical sites and visit The Estes Park Museum to learn about the pioneers who settled the Estes Valley.
Rocky Mountain National Park
Surrounded by a range of mountain environments, Rocky Mountain National Park spreads over 265,807 acres of land. From meadows and lakes to unique flora and fauna, you will discover something new at each step you take. You can also explore over 300 miles of hiking trails and incredible wildlife viewing. Take a minute to check out possible hikes at the Mummy Range and Wild Basin trailheads. Watch for a herd of Bighorns at Sheep Lakes or discover a herd of elk or a pack of coyotes at Upper Beaver Meadows.